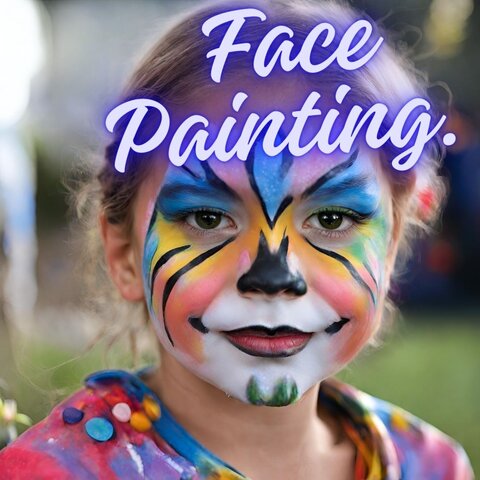 Face Painting




$125.00

Please call for availability.

Birthday Parties:
Our birthday party package is perfect for creating unforgettable memories. For just $125 an hour (with a minimum charge of 2 hours), you can enjoy a fun-filled experience that includes:
- Face Painting: Let your imagination run wild as our talented artists transform your guests into their favorite characters or designs.
- Glitter Tattoos: Add a touch of sparkle to your party with our dazzling glitter tattoos. Choose from a wide range of designs to suit your style.
Events:
If you're planning a day-long extravaganza, our event package is the perfect fit. For a flat fee of $550.00, you can enjoy unlimited entertainment throughout the day. Our event package includes:
- Face Painting: Our talented artist will be on hand to create stunning face paint designs that will make your guests stand out from the crowd.
- Glitter Tattoos: Let your guests shine with our eye-catching glitter tattoos. They're a hit with both children and adults alike.
At Bounce & Play LLC:, we pride ourselves on providing high-quality entertainment that brings joy to every occasion. Our experienced team is dedicated to ensuring a seamless and enjoyable experience for you and your guests.
Contact us today to book your next event and let us make it an unforgettable celebration!