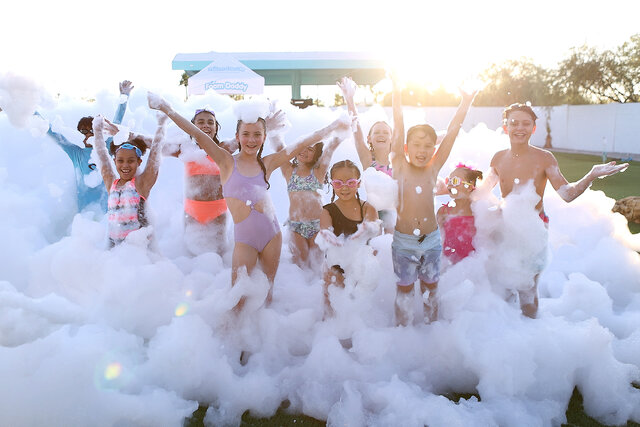 1 Hr Foam Party
Outlets: 2 20AMPS Total
Age Group: Any




Get ready to dive into a world of foam-filled fun with our 1 Hour Continuous Foam Party! Whether you're hosting a birthday party, corporate event, or just looking to add some excitement to your gathering, our foam party will take your event to the next level.
During this 1-hour experience, you and your guests will be immersed in a sea of foam as our state-of-the-art foam machine creates a continuous stream of fluffy, non-toxic foam. The foam is safe for all ages, so everyone can join in on the fun!
Imagine dancing and sliding around in a foam-filled wonderland, creating unforgettable memories with your friends and family. The foam creates a unique and exhilarating atmosphere, making it the perfect addition to any event.
Our professional staff will handle all the setup and operation of the foam machine, ensuring a hassle-free experience for you. They will also provide guidance and supervision throughout the party, ensuring everyone's safety and enjoyment.
So, get ready to make a splash with our 1 Hour Continuous Foam Party! Contact us today to book this exciting and unforgettable experience for your next event.